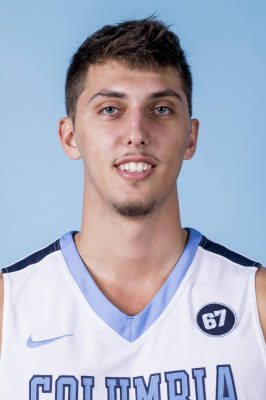 Congratulations to Luke Petrasek, Nu Alpha '17 who recently signed with the Charlotte Hornets!
A native of East Northport, NY, Petrasek played four seasons while in school at Columbia University. During his time at Columbia University, he was named to the 2017 All-Ivy League Second Team. He was the lead shot blocker and leading scorer during his final college season. He finished his college career as 22nd on Columbia's all-time scoring list.
Petrasek will take to the basketball court with the start of the preseason on October 2 when the Charlotte Hornets take on the Boston Celtics.